Imagine a world where businesses have a platform to connect, engage, and grow their audience, all with a few clicks and a well-crafted message. Welcome to the realm of social media and marketing. In this digital age, these two terms, social media and marketing have become synonymous with success for businesses looking to make their mark. Let's dive into what
social media marketing
is and explore the undeniable benefits it offers to brands.
Begin with the term Social Media Marketing
SMM, often referred to as
digital marketing
, is a powerful strategy that leverages social media platforms to promote products, services, or brands. It involves creating and sharing content that resonates with the target audience to achieve marketing and branding goals. The primary objective is to build a strong online presence, foster meaningful interactions, and ultimately drive business growth.
The Power of SMM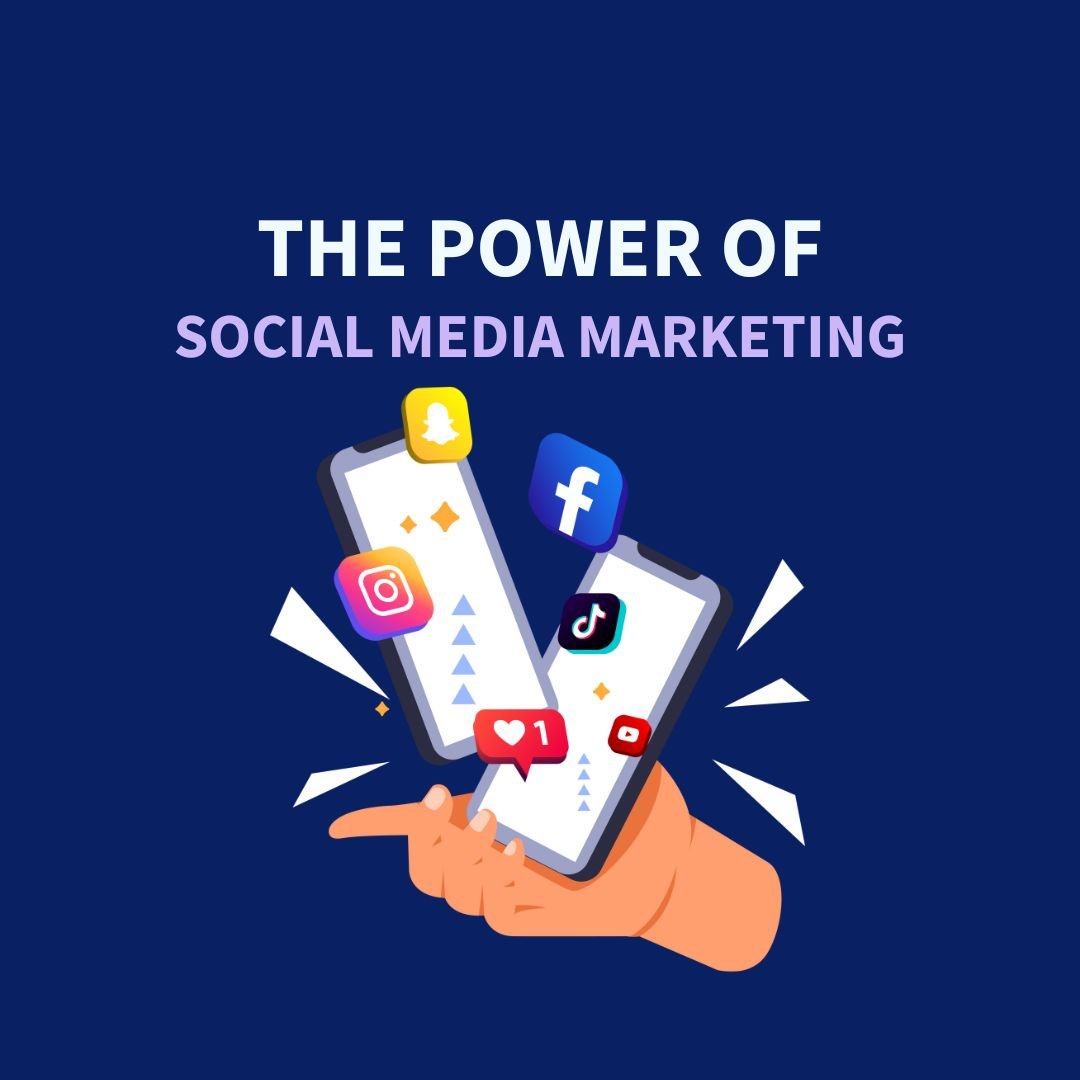 1. Increased Brand Visibility:- 
Social media platforms have billions of active users, making them a goldmine for businesses looking for exposure. By establishing a presence on popular platforms such as Facebook, Instagram, Twitter, and LinkedIn, companies can expand their reach and connect with a global audience.
2. Targeted Advertising:- 
Social media platforms offer sophisticated targeting options, which allow businesses to reach their ideal audience based on demographics, interests, and behaviour. This precision targeting ensures that marketing efforts are directed toward those most likely to convert.
3. Cost-Effective Marketing:- 
Compared to traditional advertising methods, SMM is often more cost-effective. Businesses can allocate their budgets efficiently, optimizing campaigns for better results without breaking the bank.
4. Engagement and Interaction:- 
Social media encourages two-way communication between brands and their customers. This interaction fosters trust and loyalty, as customers appreciate brands that listen, respond, and engage with them on a personal level.
5. Data-Driven Insights:- 
Social media platforms provide valuable insights and analytics. Businesses can track performance metrics, monitor customer feedback, and adjust their strategies accordingly, ensuring continuous improvement.
The Role of Branding in SMM
Branding
is an integral component of SMM. It involves creating a unique and memorable identity for your business that resonates with your target audience. When done effectively, branding establishes trust, sets your business apart from competitors, and fosters customer loyalty.
To achieve successful branding through SMM:
Consistency:-
Maintain a consistent brand voice, messaging, and visual elements across all social media platforms. This consistency helps reinforce brand recognition.
Storytelling:-
Share your brand's story, values, and mission through compelling narratives. Storytelling humanizes your business and connects with customers on an emotional level.
Visual Identity:-
Pay attention to visual elements, such as logos, colour schemes, and imagery. These elements should reflect your brand's personality and resonate with your target audience.
In conclusion, social media and marketing are inseparable in today's digital landscape. SMM is a dynamic strategy that empowers businesses to build their online presence, engage with their audience, and achieve their marketing objectives. By incorporating branding into your social media efforts, you can create a lasting impression and set your business on a path to success in the competitive world of digital marketing.